E3 Cyclo - 27.03.2022
On the course of the E3 Saxo Bank Classic
E3 Cyclo
The 5th of 8 classics that make up the Continental Classics Tour is one to be proud of! Over the last couple of years, the E3 Saxo Bank Classic has grown into an absolute top event in the spring of cycling. This is no longer 'the preparation for De Ronde' because the E3 Cyclo is now a genuine classic that is not to be missed. Obviously, the Oude Kwaremont and Paterberg will feature but we are saving the best bit for last! After all, the route over the infamous E3 hill, better known as the Karnemelkbeekstraat, always played a decisive role for the pros in previous years.
There is something for everybody with 78 km as the short distance, 121 km as medium distance or 157 km as long distance!
Course
You can choose from 3 distances: 78km, 121km and 157km.
Naturally, we can already guarantee that the main hills of the E3 Saxo Bank Classicbetween Harelbekeand Brakelwill be part of the course; the Paterberg, Oude Kwaremont, Taaienberg and the one and only true E3 hill; Karnemelkbeekstraat!
Check out the challenging courses below!
Have you chosen your event? Great! Please see all E3 cyclo rates below.
| | | | |
| --- | --- | --- | --- |
| | | | |
| Voordeeltarief (t.e.m. 14/3) | | | |
| Standaardtarief (na 14/3) | | | |
It makes sense to register early!
Be an early bird and sign up before 14/03, that way you can break away from the pack and benefit from a special rate.
You missed the breakaway group and are only signing up after 14/03? Not to worry, the Peloton will also make itself felt, making this classic springtime opener a fantastic event.
Please note: Your registration includes a €5 deposit for the use of your number plate. This is refunded at the finish or you can exchange it for an original T-shirt.
Registration on the day itself is possible at the standard price. However, this slower than registering online. With an online e-ticket you can easily pass the Scan & Ride. We therefore advise you to register online. This is possible until the evening before 11.59 PM.
Etixx fuels your goal
Etixx Sports Nutrition offers athletes healthy support for sustainable sport performances. Thanks to our collaboration with Etixx Sports Nutrition, you will be able to enjoy a quality supply of Etixx products (Isotonic, Energy Gel, Energy Sport Bar,…) during your spring classic. In addition, you will also be able to enjoy exclusive promotions and discounts on the Etixx range when you register and after the event. This way we can guide all sportsmen and women with their preparation and in reaching the finish line.
In a higher gear with Etixx
Sufficient training is the key to success, but without a healthy diet and the right sports nutrition before, during and after every ride, it will never be possible to achieve your full potential with training alone. Athletes in general – because of their physical efforts – have a higher need for vitamins and minerals. Additional supplements are therefore highly recommended. The complete range of Etixx sports nutrition and supplements supports you fully at this point, all products comply therefore with the highest quality requirements and have the Informed Sports quality label.
In order to optimally guide the participants in choosing the most suitable sports nutrition in the preparation and during the spring classics, Etixx has developed a page with specific sports nutrition advice for cyclists.
The organisers advise everyone to avoid any form of strenuous physical activity for which they are not adequately prepared. Make sensible choices about the distance you ride and/or the pace you set for yourself.
Anyone who aims to improve performance and compete at a high intensity should see a (specialised sports) physician annually for a check-up. There is no requirement to produce a medical certificate.
It is up to the participant to decide how to use the information resulting from a medical check-up.
The organisers cannot be held liable in this respect.
Do you feel sick, have you a cough, sneeze or fever? Given the current health situation, we advise you to stay at home and not to come to the event.
The essential guide for cycling in Flanders
Why not stay longer in the vicinity? Go and give it all as a true Flandrien on the famous bergs & cobbles.
Discover imposing routes, cool events, challenging bucket lists and tips for your stay!
Visit the most historic cities of Flanders and quench your thirst with one of our famous beers.
Discover Flanders as a real Flandrien!
Good cause: vzw Stop Darmkanker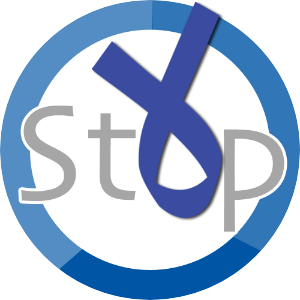 The not-for-profit organisation vzw Stop Darmkanker (Stop Bowel Cancer) is a young, dynamic and independent NGO whose motto is: sharing knowledge can save lives.
vzw Stop Darmkanker wants to convince everyone that early detection of polyps and bowel cancer will drastically reduce the number of deaths from bowel cancer. Bowel cancer is a silent killer.
Every year more than 8,500 Belgians are diagnosed with bowel cancer. Every day 9 people die of bowel cancer. Bowel cancer is the second most commonly occurring cancer in women and the third most commonly occurring in men.- If bowel cancer is detected at an early stage, there is over a 90% chance of recovery. Knowledge about bowel cancer is still not adequate. Extra resources are needed to fight the disease.
Your contribution can also be life-saving. When you register, you have the chance to donate 5, 10 or 15 € to vzw Stop Darmkanker.
Sportograf.com is the official photo service of the E3 Cyclo! With their years of experience as a photographer, but also as an athlete, they always provide the perfect action photos to portray your top performance.
Would you like to stay informed about our events?
Fill in your email address here.